Online—And Ready to Make a Difference for the Environment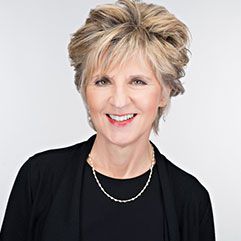 Stephanie Barko, Osprey Society Member
Every morning Stephanie Barko grabs a cup of fair-trade coffee and heads into her home office where she logs onto her computer and gets down to business: reading emails, responding to clients, and checking out what book bloggers are discussing.
As an independent literary publicist based near Austin, the longtime Environmental Defense Fund (EDF) supporter promotes authors online—creating author platforms, scheduling virtual book tours, and pitching her authors as podcast guests.
So when EDF put out the word that we needed help building support for Moms Clean Air Force—a campaign that brings blogging mothers together from all over the country to stand up against polluters—Stephanie answered the call. "I contacted EDF and said I know a lot of young women with kids who blog about their lives. They have a voice, and they are not afraid to use it. They care about what kind of air their children breathe."
EDF general counsel Vickie Patton says Stephanie's network of moms played an important role in the launch of Moms Clean Air Force. "Stephanie knew the power, energy, and commitment that moms across our nation share in protecting our children's health from air pollution."
Stephanie believes the environment is worth fighting for. "To me, the earth is first. There's a civil right to the earth. If you don't respect the ground you're given, nothing else matters."
"EDF looks at the science. They look at the politics. They look at the whole globe and they say, how can we make this work?"
-Stephanie Barko
Member, EDF Osprey Society
She and her longtime partner Jim Stoneking are avid birders and relish the beauty of the Central Texas landscape. They turned their three-acre property into a National Wildlife Federation Certified Wildlife Habitat—providing water, food, and cover for Central Texas wildlife. But the extreme drought there has taken a toll. Three of their friends lost their homes to wildfires. And it was so dry last winter that Stephanie put water out for wildlife to keep them going.
"We feel climate change firsthand every day in Texas—the economic impact of hot weather and drought. It affects people, insects, birds, and cattle. Ranchers have to buy hay because they don't get the rain to grow it anymore. The economic impact of climate change on a ranch can threaten its very existence."
In 1997 Stephanie Barko included EDF in her estate plan. "EDF looks at the science. They look at the politics. They look at the whole globe and they say, how can we make this work?"
As an entrepreneur, she especially appreciates EDF's approach of working with business to find solutions that benefit both the environment and the bottom line.
"When you put EDF in your will, you're making a commitment to future generations to collaborate across mindsets, physical boundaries, and political viewpoints to make things work."
© Pentera, Inc. Planned giving content. All rights reserved.
Disclaimer